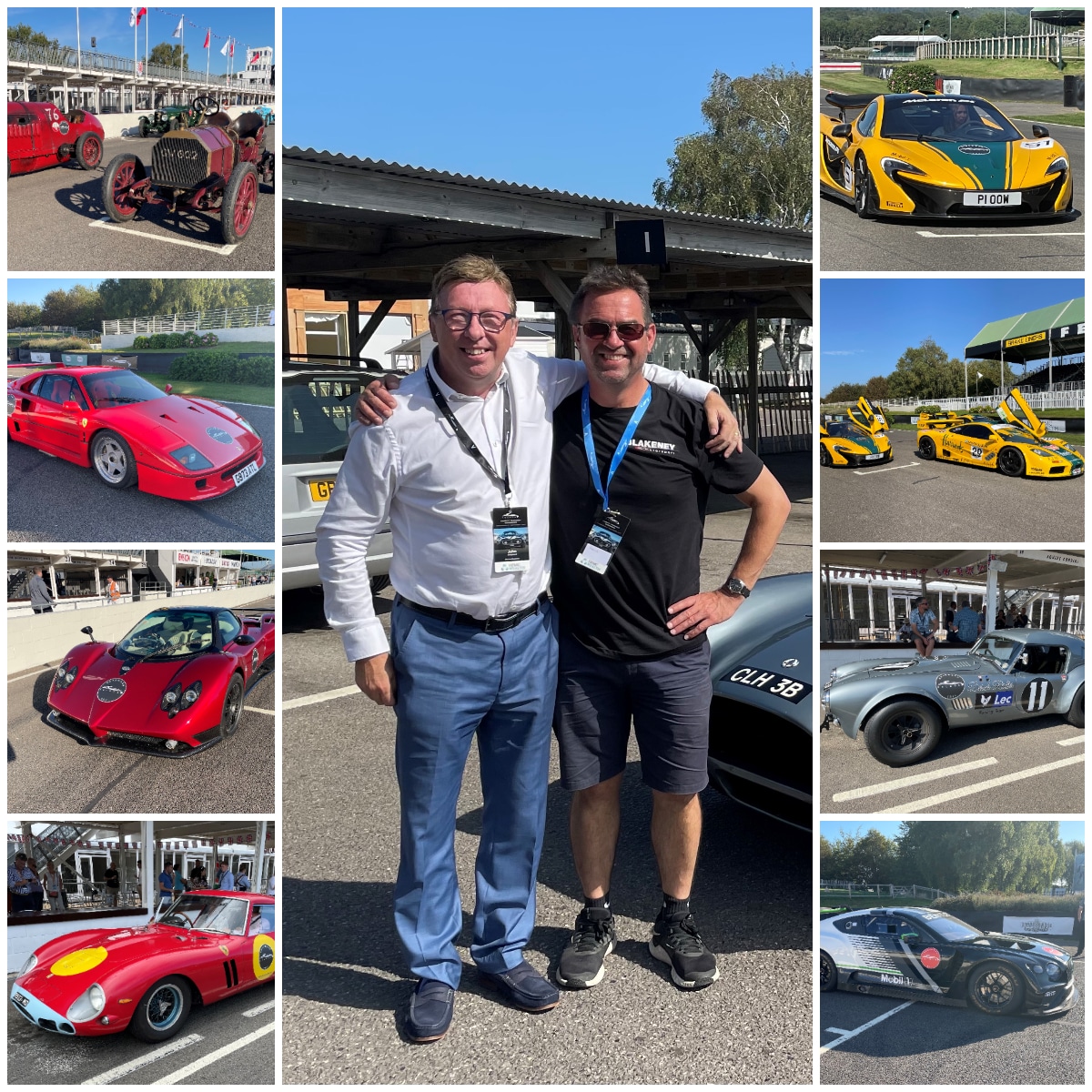 On Wednesday 8th September we were lucky to be invited by Mackrell Solicitors to Veloce at Goodwood, where we were able to see classic cars race around the track and even partake in going round the track ourselves.
The event was attended by many, including Damon Hill and Jodie Kidd to name just a few and a great time of networking around classic cars and race tracks was had by all.
On the day Veloce raised money for two amazing charities; Hope for tomorrow who enable the NHS to deliver cancer care in locations that are convenient for their patients, and The Halow Project which is a growing community-based charity located in Guildford whose purpose is to support young people aged 16+ which a learning disability on their journey into adulthood. 
We are all definitely looking forward to more events in 2021 & 2022 as the country starts to open up again and events become more frequent after the past 18 months of lockdowns and restrictions.